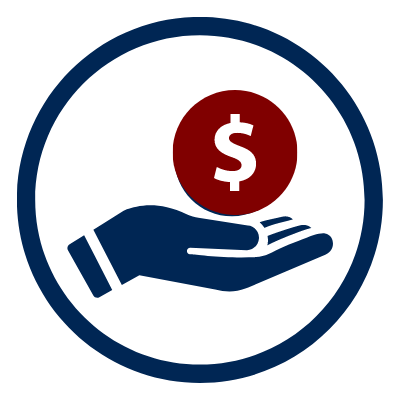 Questions?
About Return of Title IV Funds Policy
As a student receiving Federal (Title IV) Financial Aid, it's important to understand the policies behind your eligibility; one of these policies is the Return of Title IV Funds (R2T4). When a student stops attending all of their classes, enrolls and never attends or receives all W, F and/or NP grades the Financial Aid Office is required to determine how much of the financial aid the student received was earned. The Financial Aid Office performs a calculation based on the financial aid received versus the amount of days attended in the term. Unearned aid must be repaid by the student.
The R2T4 calculations may result in a balance owed. Students with an outstanding balance will be prohibited from registering until their balance is paid in-full. Following federal regulation, the order of returned funds is as follows:
Unsubsidized Federal Direct Loan
Subsidized Federal Direct Loan
Parent Federal Direct PLUS Loan
Federal Pell Grant
Federal Supplemental Educational Opportunity Grant (FSEOG)
Iraq and Afghanistan Service Grant
To read more detail about the Return of Title IV policy, please click here.
Withdrawal will almost always impact a student's Satisfactory Academic Progress. Click here to learn more about SRJC's SAP Policy.