Paying for College as a Dreamer
Several types of financial aid are available to AB 540 students as a result of the California Dream Act. The California Dream Act includes Assembly Bills 130 and 131 which gives AB 540 qualifying students the right to apply for state financial aid, including the California College Promise Grant, Cal Grant, and scholarships. Take a few moments to review the information below to learn how to apply for financial aid.
How do I apply?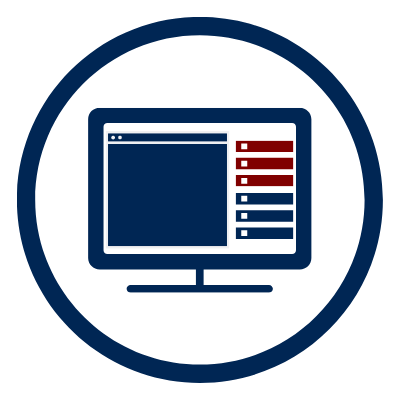 Financial Aid available for DREAMers who complete the CADAA
Once you apply for the California Dream Act, you may also qualify for the following financial aid:
Need help paying your enrollment fees? The California College Promise Grant waives the $46 per unit enrollment fees and 50% of the parking permit for eligible students. If you are only interested in applying for the California College Promise Grant, you may complete the 2023/2024 California College Promise Grant Application without filling out the CADAA. Download, complete and submit the application in person, by mail or email to financialaid.santarosa.edu.
California College Promise Grant Qualifications

You may be eligible for a California College Promise Grant (CCPG) if you are a California resident or qualify for AB 540 status and meet at least one of the following criteria:

You or your parent(s)* are receiving Temporary Assistance for Needy Families (TANF)/CalWORKs, or Supplemental Security Income (SSI/SSP), or General Assistance
You or your parent(s)* meet income standards
You have filed a California Dream Act Application (CADAA) and have remaining financial need
You meet one of the following:

You qualify for a Dependent's Fee Waiver through the California Department of Veterans Affairs or the National Guard Adjutant General
You are a dependent or a recipient of the Congressional Medal of Honor
You are a dependent of a victim of the September 11, 2001, terrorist attack
You are a dependent of a deceased law enforcement/fire suppression personnel killed in the line of duty
 

*Parental information only applies to students who are dependent. Not sure if you are a dependent? Find out here.

2021-2022
California College Promise Grant Income Standards*

Family Size

Base Year Income

1
$20,385
2
$27,465
3
$34,545
4
$41,625
5
$48,705
6
$55,785
7
$62,865
8
$69,945
Each Additional
Family Member
$7,080

* You and/or your family must have a total income in the prior year that is equal to or less than 150% of the U.S. Department Health and Human Services Poverty Guidelines based on family size.

How do I stay eligible?

To maintain your California College Promise Grant, you will need to meet the below academic and progress standards:

1. Academic — Maintain a cumulative grade point average (GPA) of 2.0 or higher

2. Progress — Successfully complete more than 50% of all cumulative units attempted.

Cumulative Units Attempted

All units on your transcripts count as attempted, whether they were completed with a Withdrawal (W), Excused Withdrawal (EW), or No Pass (NP), were repeated for a better grade, or eliminated from the GPA calculation through the Academic Renewal policy.

Exemption for Foster Youth: Foster youth up to 24 years of age are exempted from these standards and are not subject to the loss of CCPG eligibility.

I lost eligibility for the California College Promise Grant, can I appeal?

A student may lose CCPG eligibility only after they have not met any combination of the minimum academic and progress standards for two consecutive terms and only after the student has attempted 12 units. Learn how to submit an appeal by contacting the Financial Aid Office. You may submit an appeal to have your California College Promise Grant eligibility reconsidered if you meet one of the following circumstances:

Consecutive Terms

Terms shall be considered consecutive on the basis of the student's attendance so long as the break in the student's attendance does not exceed one primary term. For example, a student who attends for the fall 2022 semester, sits out for spring 2023 semester then attends for fall 2023 would be considered as attending consecutive terms (fall and fall). The counting of two consecutive primary terms starts over if a student does not attend in the district for two consecutive primary terms.
There are three types of Cal Grants a student can be considered for and your eligibility will be based on your California Dream Act Application (CADAA) responses, your verified Cal Grant GPA, and whether you're a recent high school graduate. Please explore the tabs below to learn more about Cal Grant.
The Student Success Completion Grant (SSCG) is awarded to Cal Grant C or B recipients who enroll in 12 or more units. The purpose of this grant is to provide students with additional financial aid to help offset the total cost of community college attendance and to encourage students to attend full-time. Learn more about the Student Success Completion Grant.
Scholarships
Scholarships can help cover college expenses that are not covered by state financial aid. There are many scholarships available to undocumented/AB 540 students; be sure to check out AwardSpring often to see current scholarship opportunities. Also, visit our scholarship essay tips page for help with your personal statement.